Gracenote films is a small, artisan-style videography company
A craftsman at heart
There is something to be said about really, truly understanding how to film, not just how to press record on the camera. It's about being able to artistically compose a shot, knowing how much footage you need to tell the story, and understanding how disparate lighting will affect the look of the final footage.
Years of learning by doing
The foundation of my expertise began well before the digital-age and has strongly progressed through it. I have a long history of loving the art of making movies, starting the moment my father handed me his GAF Super8 sound movie camera in 1978. I immersed myself in filmmaking, from learning the basics of solid composition, technique and style to the artisan techniques of hands-on cutting and splicing. 
Let reality be the guide
A genuinely filmed keepsake is one that truly lasts forever. For me it is highly unnatural to assume that I could simply direct the people in front of my camera and have the final video resemble what actually took place. Professionals who do this appear to me more interested in creating a portfolio piece than accurately capturing the couples' day. Real life tells a great story and I am listening attentively to it.
Wide range of experience
When I film, every shot matters. We have worked with different people, personalities, locations, times of day, weather, and lighting. A deep level of understanding and respect for these differences, along with a solid foundation using tried-and-true film techniques, and knowledge of how to handle any situation are what sets Gracenote Films apart.
It's all about the details
I pay attention when I film because details define your day and I know how much of your heart and soul went into each and every one of those choices. Attentive, artistic documentation ensures the countless hours spent planning everything from the color of the linens to choosing the most perfect combination of seasonal flowers won't get lost once the last table cloth has been folded and the last orchid has wilted. These are things you won't want to miss.
A sensitive, sensible approach
Listening to our couples is what we are known for, and you are in the driver's seat. We're laid-back, friendly and unobtrusive, covering the proceedings of your day carefully and thoroughly, but ultimately it will be your wishes that will determine the pace and proceedings of the day.
For Gracenote Films, videography is not a side job, it is a way of life. The variety of footage we strive to incorporate in our videos is what makes our videos special. While others easily fall into the habit of filming using a single approach, Gracenote Films calls upon multiple filming methods. We keep it interesting and creative, and we know how to do it right. That is our specialty.
Owner Todd insists on making sure he has a hand in the editing of every video that is delivered to our clients. He is a story-teller and makes sure we are all about the personal touch.
Our videos are proof of that, as are the reviews from our clients. You must have a video that is worth every penny you spent and every moment you spend watching it.
Testimonials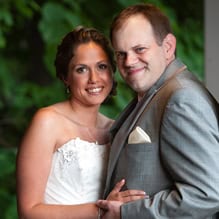 Breathtaking
These guys went above and beyond every expectation. The photographs were spontaneous and professional and the video breathtaking. We can't imagine a better memento of the day.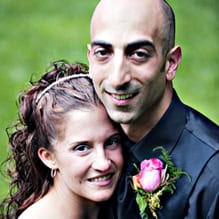 We Were Lucky It Was You
We are so thankful that we decided to go with a videographer and extremely lucky that it ended up being you.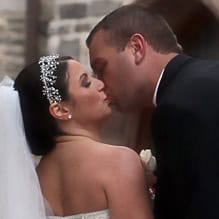 Thinking ahead
We can not begin to thank you enough for the amazing wedding video. We look forward to sharing it with our families and, one day, our kids.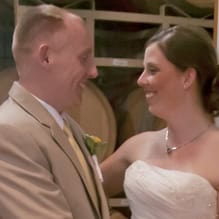 You Got All the Best Parts
We LOVE the video! It is perfect! You did an amazing job, got all the best parts (including my grandma dancing

). Thanks so much!!
We're looking forward to working with you! Call or Text (203) 520-9260