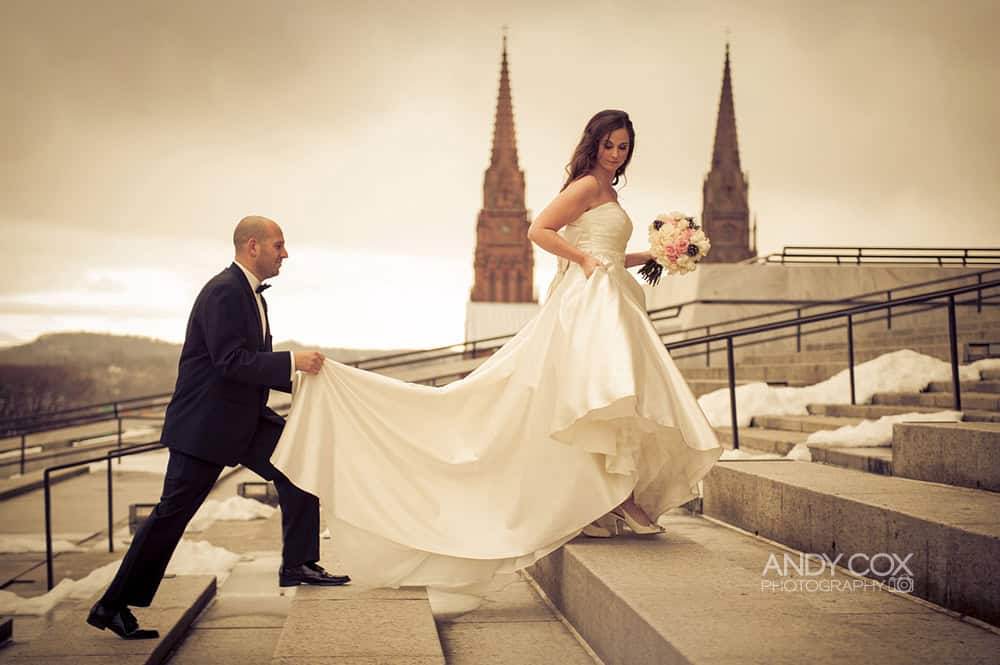 Take a minute to view yet another amazing wedding by Andy Cox Photography. Every time I see photographer Andy Cox's work, I get more and more excited about this years' upcoming collaborative photo/video shoots. Our joint videography and photography packages give couples great service for great value.
This wedding looks like it was a lot of fun and the groom's cufflink's: priceless! That was a great wedding gift from his bride.
And, in addition to all the wedding glory, I found out something new…Yoda is a Met's fan!